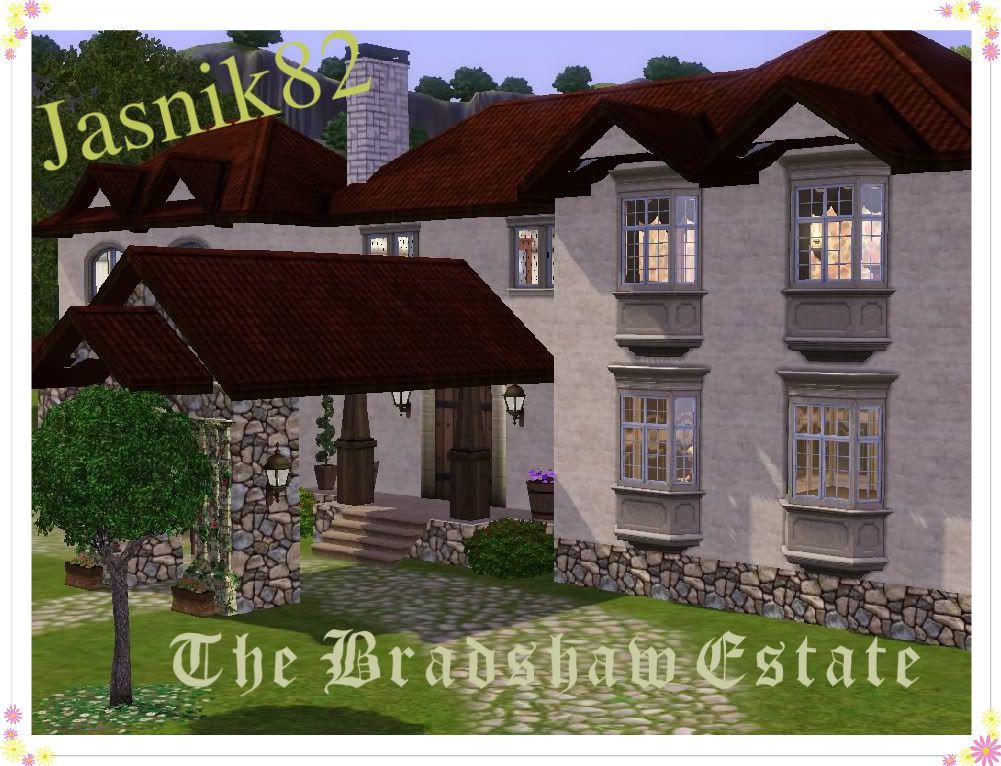 The Bradshaw Estate was created for a community challenge run by Ricslady over at The Simmers Society, I also entered it into Fidlertens Victorian challenge. Ricslady wanted to fill her town Colcastle Ridge, with historical homes. The home had to be set in the 1800's, so I decided to build my house around the idea that people travelled by horse. I got the basic shape of the house and added the covered entrance so that Mr and Mrs Bradshaw would not get wet going from carriage to house. I also created a carriageway that leads to the stables round the back of the house.
The kitchen was also a room I wanted to transport back in time. I built a basement and put in the kitchen and living quarters for the cook/housemaid, and the stable master/gardener. I created an open fire for cooking, work tables instead of counters and a larder. I did make sure to put in an old fashioned stove for the cook just in case. The staff living quarters are simple with a room each and a shared bathroom.
The main house is very grand and carries the theme well. I have tried to include a fireplace in most rooms as this would have been the only real source of heat. I had a lot of fun working on this project and also a great deal of fun playtesting it with the Bradshaws and their staff.
Built on 800 Ketternorth Drive, Colcastle Ridge this house is worth a little over 87k. It has 3 bedrooms plus two small rooms for the servants, 2 1/2 bathrooms, sitting room, dining room, stables and vegetable garden. This lot contains store items and cc patterns only.
Dowload Here
Slide Show